According to McKinsey, telehealth usage increased 38x as compared to immediately before the pandemic. Consumer and provider attitudes changed to embrace virtual care, venture capitalists funded telehealth infrastructure problems, and regulators eased restrictions to allow for more and more reimbursable visits.  While the confluence of these factors is impressive, the transition to virtual care doesn't come without challenges especially when considering insurance and payment.  Opkit is a platform for health insurance verification that provides the technical infrastructure to make verification seamless.  Offering an API that can be integrated into telehealth platform offerings, Opkit alleviates this critical but onerous burden facing the growing number of virtual care providers and innovators. The company also provides a robust web console for verification for less technically-savvy users.  While a doctor's office may deal with a few regional insurance companies for verification for which they've established familiarity, telehealth platforms can often be expected to work with hundreds of different insurance companies across the nation, each with its own protocols and procedures.  Opkit allows providers to verify health insurance enrollment and confirm copays and deductibles in just a few seconds with automation and also repeats the process prior to subsequent follow-up visits with patients.  The days of filling out the same form repeatedly are numbered thanks to Opkit's vision for streamlining workflows in healthcare.
AlleyWatch caught up with Opkit CEO and Cofounder Sherwood Callaway to learn more about the business, the company's strategic plans, recent round of funding, and much, much more…
Who were your investors and how much did you raise?
We raised over $1M from Y Combinator, Rex Salisbury (former partner at Andreessen Horowitz), Mischief (personal fund of Zach Perret, founder of Plaid), Socially Financed (SoFi alumni), Global Founders Capital, and Greylock. This is our seed round.
Tell us about the product or service that Opkit offers.
Opkit is a modern, developer-friendly health insurance verification software platform. Our platform makes it easy for telehealth companies and tech-forward healthcare providers to collect, verify and track patients' insurance. This saves them a huge amount of manual work, streamlines their operations, and improves patient satisfaction by reducing wait times and increasing visibility into insurance coverage and fees.
Basically, Opkit is a SaaS tool that is used by telehealth companies to check patients' insurance when they check-in for appointments. But it's also so much more than that.
What inspired the start of Opkit?

My dad is an orthopedic surgeon. Growing up, I spent a lot of time around his practice/clinic where I learned about medicine and the business of healthcare.
When I decided to start a startup, most of my ideas were related to streamlining administrative workflows for providers (I couldn't do anything clinical because I don't have a background in medicine).
At my dad's medical practice, a problem that stood out to me was the process of collecting and checking patients' insurance when they check in for appointments, which I now know to be called "insurance eligibility and benefits verification". This made me think there was an opportunity to build a software tool that improves the insurance verification process.
Later, we joined Y Combinator and made friends with other founders who were building telehealth companies; this is how we discovered that insurance verification is even more difficult for telehealth companies.
How is Opkit different?
Opkit competes with large health insurance clearinghouses and Electronic Health Record systems. These tools were built for traditional, brick-and-mortar healthcare providers. They don't work well for telehealth companies or tech-forward healthcare providers, which have different needs.
Clearinghouses and EHRs are clunky, manual and "segregated" (meaning they lack modern APIs and useful integrations with other software). Opkit, on the other hand, is streamlined, automated and integrated. Our software is much easier to use, requires less clicking and manual data entry, and includes many automation features that take the manual work out of verifying insurance entirely. It also has an amazing, open API and integrations with essential third–party tools that telehealth companies rely on.
Strategically, I think Opkit's platform and technical leadership are a major differentiator that will allow us to stay ahead of the competition. The product we launched on March 7 is just our "minimum viable product" – it's going to get better very quickly. We also have one of the most technical founding teams of any healthcare software company. This means we know what can be built and what can't – and how to build the things that can.
What market does Opkit target and how big is it?
Opkit targets the telehealth and technology-enabled healthcare provider market. This is a large market and a fast-growing part of the massive US healthcare system.
Rock Health recently reported that telehealth has reached 80% adoption in the US, becoming the preferred channel for minor illnesses and prescriptions. McKinsey reported that there is an additional $250B in care that has potential to be virtualized – so telehealth has lots of room to grow.
Meanwhile, the US healthcare system spends nearly half-a-trillion dollars/year on health insurance-related billing and administrative work, according to the Center for American Progress.
Opkit sits at the intersection of these phenomena; we are solving health insurance for telehealth companies.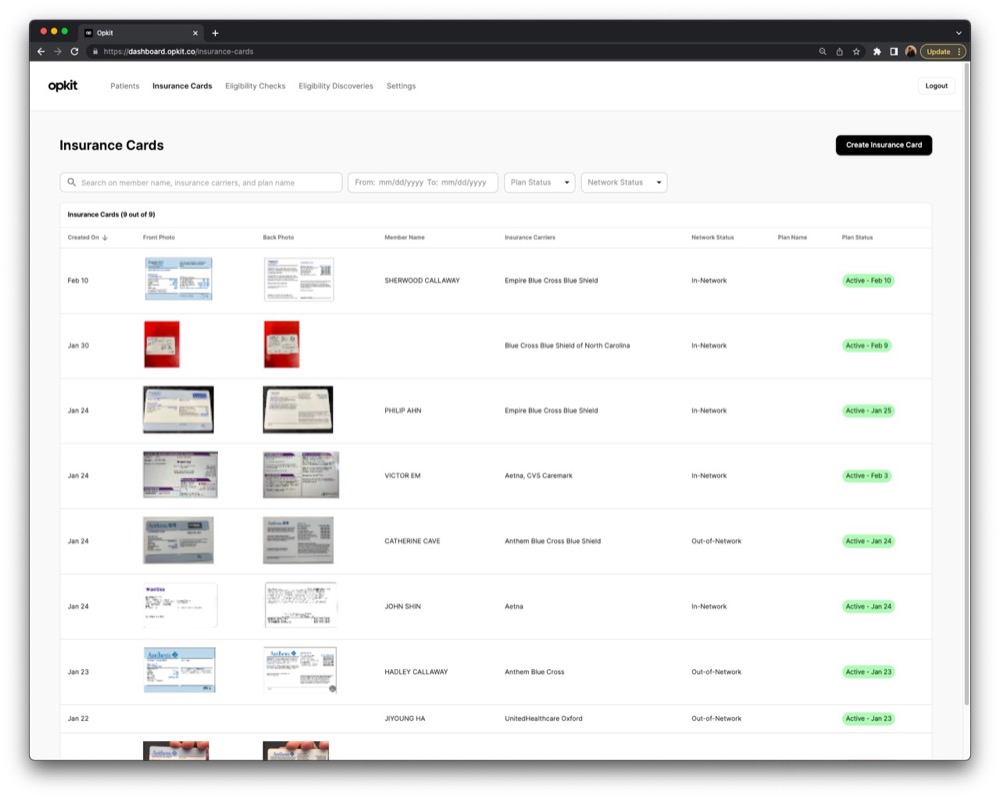 What's your business model?                                                        
Opkit charges customers a monthly fee for access to our platform. Our pricing model includes multiple tiers for different levels of usage. The "units" that we measure are number of patients and number of eligibility checks.
How are you preparing for a potential economic slowdown?
Fortunately, the economic slowdown has not significantly impacted our business, because there is still a huge need for healthcare services (which means are customers are still seeing patients). Also, despite the downturn, early-stage investors are continuing to invest in great businesses like Opkit.
What was the funding process like?
I'm a first-time founder and a former engineer, so the fundraising process was daunting. Y Combinator provided a lot of support and guidance. They helped connect us with investors and learn the norms of the venture capital world. They also helped us refine our product and pitch to make it as compelling as possible.
What are the biggest challenges that you faced while raising capital?
Many investors are afraid of backing a healthcare company because they don't understand how the industry works. This made it harder for us to raise money from angels and funds who were otherwise very excited about our team. It took us a little while to find investors who understood our business and vision.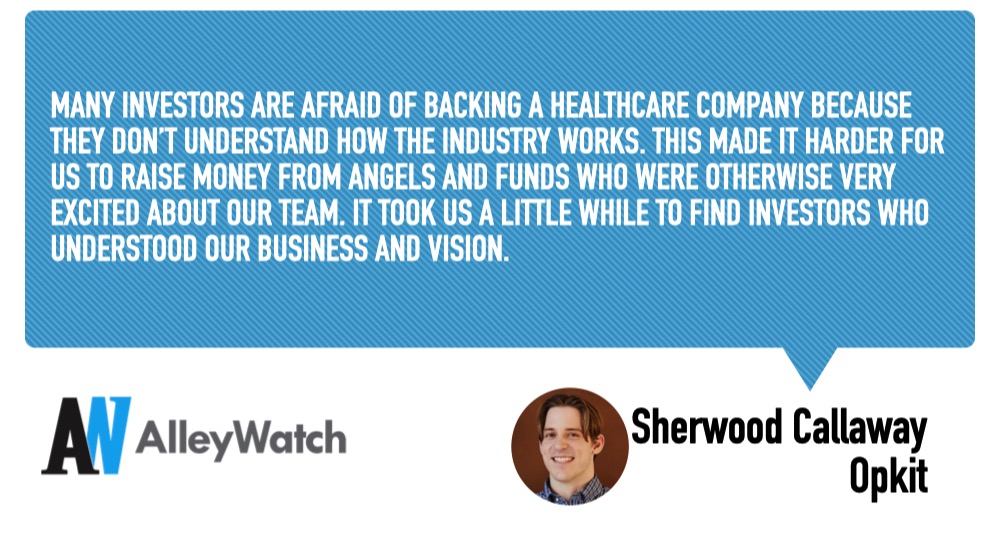 What factors about your business led your investors to write the check?
I think that investors backed us because of our exceptional co-founding team.
Justin and I are both early engineers from Brex. At Brex, we built Brex Cash, a business bank account product that supports ACH payments and wire transfers. This means we have experience building software that involves payments, and working in regulated industries (of which healthcare is one). All of this is directly relevant to what we're building at Opkit.
We also know what "hypergrowth" feels like, which I feel is an underrated and extremely valuable asset.
Justin and I are also best friends and former roommates, so there is a huge amount of trust and chemistry, which is critical.
I also think investors were excited about Opkit because it sits at the intersection of fintech and healthcare, two massive industries that are undergoing a transformation right now.
What are the milestones you plan to achieve in the next six months?
With our fundraise and launch in the rear-view mirror, our focus for the next 6 months is going to be on signing up our first customers and on making sure they absolutely love the platform. We also plan to grow the team by hiring additional engineers and designers.
What advice can you offer companies in New York that do not have a fresh injection of capital in the bank?
Find investors who understand you, your business and your vision. Don't get discouraged when someone passes because they don't "get it".
Keep your burn low. Avoid hiring employees until you have complete conviction in your idea – then scale up!
Make friends with other founders and support them as much as you can. It makes the journey much more rewarding.
Find investors who understand you, your business and your vision. Don't get discouraged when someone passes because they don't "get it".

Keep your burn low. Avoid hiring employees until you have complete conviction in your idea – then scale up!

Make friends with other founders and support them as much as you can. It makes the journey much more rewarding.
Where do you see the company going now over the near term?
Our focus is on achieving true Product Market Fit with our initial customers – telehealth companies and tech-forward healthcare providers. In the medium term, we will look into adapting our product to work for other customer types, specifically brick-and-mortar medical practices and healthcare IT vendors. We will also start to add some of the features that are required for larger customers like hospitals and health systems.
What's your favorite coffee shop or location in the city to hold a meeting?
My favorite café in New York is Devocion in Williamsburg. It can be hard to find a seat, but you can always take your coffee to-go for a walking meeting down the Williamsburg waterfront.
---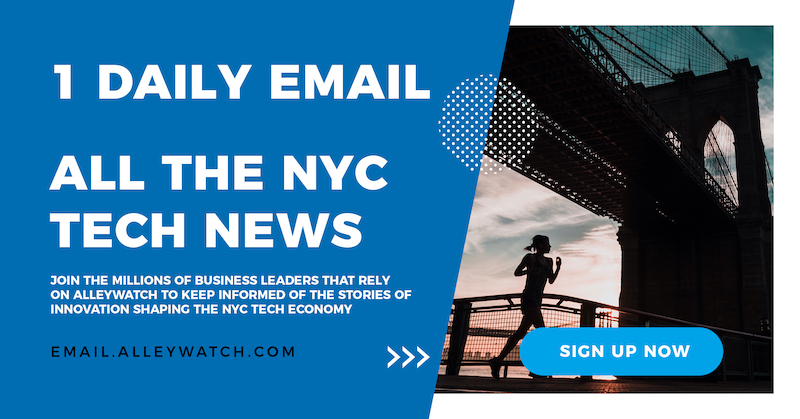 You are seconds away from signing up for the hottest list in Tech!
---