Sales of electric vehicles have climbed by 40% on average since 2016 in the US.  In order to meet this burgeoning demand, McKinsey estimates that there'll need to be 1.2M public charging stations and another 28M private chargers by 2030 to support the shift away from combustion engines and meet the federal government's target for half of all new vehicles to be electric.  The biggest hesitation for potential buyers of electric vehicles is access to charging and battery concerns.  Itselectric is a charging infrastructure platform designed for cities to bring electric vehicle charging curbside. The company offers sleek, low-profile Level 2 chargers that bring additional passive revenue for property owners and enhanced charging access for drivers on-street while not requiring any expenditure on the part of municipalities.  Itselectric handles installation, insurance, maintenance, and ongoing customer support.  Currently, the company has built a fully-functional prototype and plans to be market-ready shortly after receiving regulatory approvals.
AlleyWatch caught up with itselectric CEO and Cofounder Nathan King to learn more about the business, the company's strategic plans, recent round of funding, and much, much more…
Who were your investors and how much did you raise?
itselectric's $2.2M pre-seed raise was led by Brooklyn Bridge Ventures with participation from The Helm, XFactor, Graham & Walker, Clean Energy Venture Group, and Pericles among others.
Tell us about the product or service that itselectric offers.
itselectric is an electric vehicle curbside charging company specifically designed for cities. We provide scalable and simple charging solutions that seamlessly integrate into the existing design of urban streets. Millions of drivers park their cars on the street and cannot transition to electric vehicles without convenient and affordable curbside charging infrastructure. itselectric charging posts provide an easy and inexpensive solution for neighborhoods to scale EV charging infrastructure where residents are already parked rapidly. Additionally, we use a behind-the-meter model in which the chargers tap into a property owner's power supply and use a submeter to reimburse all utility costs.
What inspired the start of itselectric?
During the pandemic, my cofounder and I decided to purchase an electric vehicle, but like many Americans living in cities, were highly concerned about where to charge it. With our backgrounds in design and architecture, we'd observed New York City installing clunky chargers over a nine-month period for hundreds of thousands of dollars. We realized that we could create a simpler, sleeker design and use a property's power supply instead of digging all the way down to the city's grid, saving time and money which are both key roadblocks to the EV transition across the U.S.
How is itselectric different?
Unlike many EV chargers being installed in cities, ours is the size of a fire hydrant and takes two days to install at approximately 5% of the cost. Because of this, we're able to put EV chargers in neighborhoods that may not have as strong of utilization, but that does not impact our revenue with such low upfront costs. This approach drastically lowers the entry barriers to purchasing an EV vehicle for all people, regardless of where they live and provides homeowners with additional income via our revenue-sharing model.
What market does itselectric target and how big is it?
We're targeting the at least 40 million drivers in U.S. cities, many of whom haven't chosen to switch to an EV due to access anxiety, or the fear of being able to find a charger near their residence in an urban area.
What's your business model?
EV drivers pay to charge their vehicle, which is set at a slight premium compared to those who have a garage to charge at home. We then use a submeter to tap into a building's power supply and reimburse the property owner for the charger's energy draw. Charging accessibility is a huge issue, especially in urban areas. With our revenue sharing, the charger is linked up to the closest property, and the owner receives a credit on their utility bill. This is a form of passive income for New Yorkers in any neighborhood. We already have 300 property owners signed up.
How are you preparing for a potential economic slowdown?
While EV manufacturers may be facing roadblocks lately, EV charging is still an absolute need for so many drivers on the road. Think of it like a chicken and egg scenario – the more charging options we provide, the more EVs will hit the road, and the cycle continues. With this in mind plus the increasing affordability of EVs for the average consumer, we aren't concerned about economic slowdowns.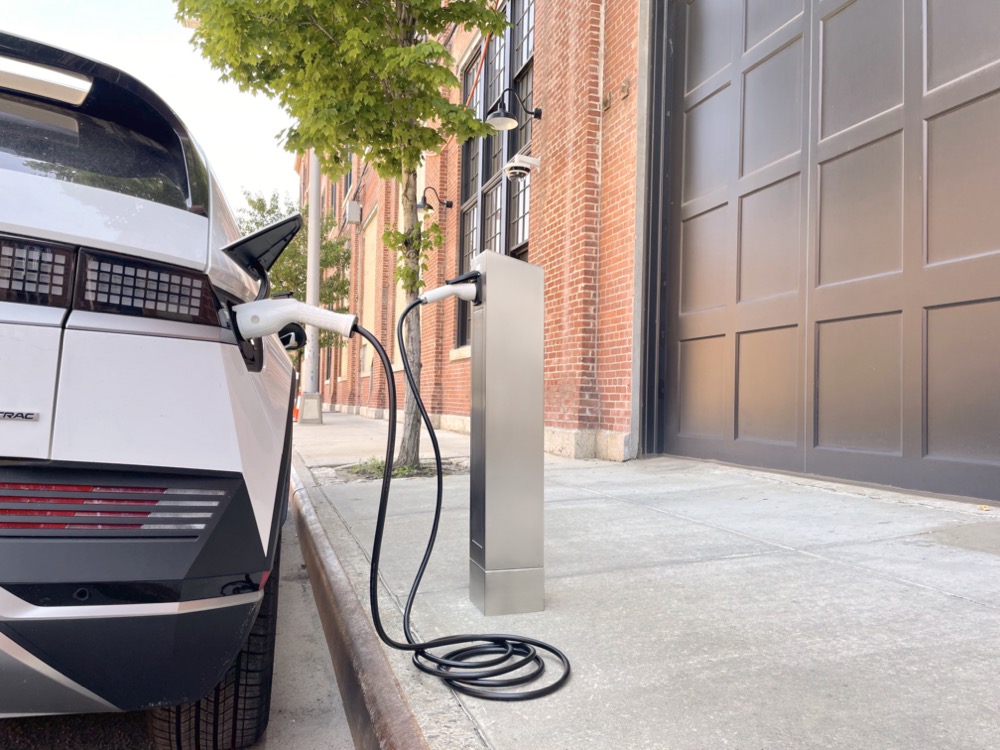 What was the funding process like?
Fundraising required a lot of patience and doggedness, but early on, we had tremendous support from key advisors and investors, and we were able to refine our message and business model. We're very grateful to gener8tor, The Helm, and Brooklyn Bridge Ventures for supporting our effort.
What are the biggest challenges that you faced while raising capital?
As first-time founders, we definitely faced a learning curve. We needed time to map out the fundraising landscape and understand how VCs thought about growth opportunities. Getting a VCs attention was also an interesting challenge – usually getting a warm introduction is key, but we also found investors by cold-emailing. There's no formula – each investor has to be considered on their own merits.
What factors about your business led your investors to write the check?
Our investors know we're different. We are the only EV charging company providing detachable chords in the U.S. to every driver, and our revenue-sharing model sets us apart from many other EV charging solutions out there. Our investors recognized that we're dramatically lowering the barrier to EV adoption in a fight against the climate crisis.
What are the milestones you plan to achieve in the next six months?
We have a few very exciting pilots coming up in partnership with well-known Original Equipment Manufacturers. We can't wait to get more charges in the ground in the coming months!
What advice can you offer companies in New York that do not have a fresh injection of capital in the bank?
Volume. If you can find one investor willing to write you a check (even a small one), then you can find many others willing to write their own checks. Initially, try everything and talk to anyone willing to listen. Expect the process to be slow with low rates of return initially. Each pitch is an opportunity to learn and refine, and better target potential future investors.
Volume. If you can find one investor willing to write you a check (even a small one), then you can find many others willing to write their own checks. Initially, try everything and talk to anyone willing to listen. Expect the process to be slow with low rates of return initially. Each pitch is an opportunity to learn and refine, and better target potential future investors.
Where do you see the company going now over the near term?
We don't want to be in every city across the U.S. – only the ones where our solution makes sense. We plan to announce some exciting pilots over the next few months that will propel us to get there, and we can't wait for our product to become a part of the everyday cityscape.
Where's the best place to hold a team offsite in the city?
Sidewalks. Go for a stroll. There's no such thing as an uninteresting NYC neighborhood. Let the City itself stimulate conversation, and let its architecture, transportation, and hustle fuel your vision.
---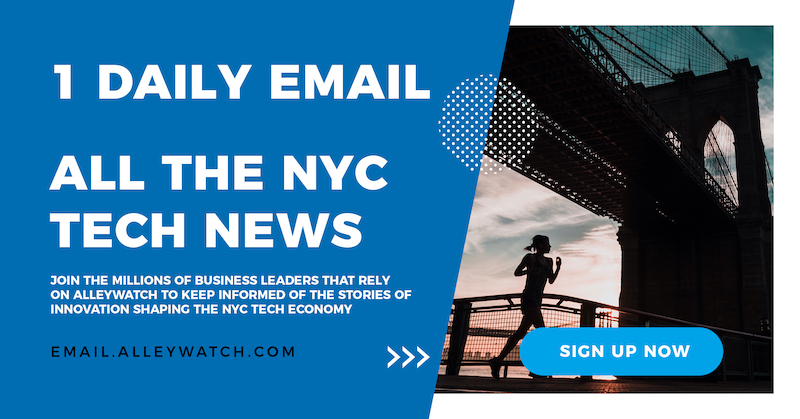 You are seconds away from signing up for the hottest list in Tech!
---