Companies have increasingly turned to AI-powered chat and assistants to enhance their consumer facing experiences, allowing them to provide timely and continuous access to support for customers. The healthcare industry is no different and recent trends in the industry have forced it to aggressively integrate automation to counter staff shortages (47% of the healthcare workforce is expected to exit the industry by 2025) and the need for increased engagement. Hyro is a plug-and-play, no-code conversational AI platform that can easily be integrated in call centers, web SMS, and mobile presences to enhance existing workflows.   Unlike other solutions, the platform requires no training data, instead uses an organization's existing data sources to construct a knowledge graph that is used as the basis to respond to inquiries while also alerting organization's where there is a gap that needs to be addressed.  Hyro has built significant traction in the healthcare industry thus far, counting healthcare systems and providers like Intermountain Healthcare, Baptist Health, and Novant Health as clients, helping them handle a breadth of routine but time-consuming critical tasks like appointment scheduling and management, prescriptions, physicians and clinic search, FAQs, and patient registration. Since launching in 2020, the company has more than doubled recurring revenue each year while handling over 30M conversational experiences.
AlleyWatch caught up with Hyro Cofounder and CIO Rom Cohen to learn more about the business, the company's strategic plans, latest round of funding, and much, much more…
Who were your investors and how much did you raise?
We raised a $20M Series B funding round led by Macquarie Capital, with participation from new investors Liberty Mutual Strategic Ventures, Black Opal Ventures, and K20, as well as existing investors Hanaco Ventures, Spero Ventures, and Mindset Ventures—bringing the company's total funding to $35 million.
Tell us about the product or service that Hyro offers.
Hyro's Adaptive Communications Platform ensures seamless AI-powered conversations through text and voice between clients and their end-users across key digital channels (websites, call centers, apps, and SMS). Hyro's platform taps into an organization's existing data sources (such as websites, databases, EMRs, etc.) and scrapes them to construct a knowledge graph. It then uses its NLU (Natural Language Understanding) engine to parse the sentence and understand its linguistic composition to retrieve relevant information from the knowledge graph. Finally, it aggregates all of the conversations into an analytics layer that identifies knowledge gaps (i.e., topics that patients are asking about but which are not featured in the data that's been scraped) and, in so doing, creates a feedback loop to improve the assistant and give crucial insights to the organization.
Most of our platform's use cases to date have been in the healthcare industry. We work across multiple channels, the most popular being Voice AI / Call Centers. The top use cases, which usually represent 60-70% of all traffic to health systems, are scheduling new appointments, appointment management (verifying, canceling, and rescheduling), prescription status and refill, physician and clinic search, answering general frequently asked questions, IT help desk (password reset, ticket status), and patient registration.
What inspired the start of Hyro?
While studying together at Cornell Tech, my cofounder Israel Krush and I realized the need for better voice solutions. After joining the masses in getting excited about innovative voice assistants like Alexa and Google Home, we ultimately felt underwhelmed by the simplistic use cases and lack of dynamic experiences. That led to two hypotheses that are at the core of Hyro's foundation:
First, natural language interfaces are going to be the dominant interface when it comes to Human-Computer Interaction (not only voice, but natural language). Today, that has become pretty obvious, given the recent advancements in Large Language Models (LLMs).
And second, the barriers to deploying and maintaining quality conversational AI assistants are incredibly high – they require expertise, time, capital, access to real-time and ever-changing custom data, complex integrations, explainability, compliance, and much more.
We created Hyro to provide enterprises everywhere with the AI-powered assistants they were demanding, ultimately shielding their staff from repetitive calls and making workers' lives easier.
We then decided to focus on healthcare, an information-heavy industry where patients often struggle to find information or complete actions. After many discovery calls with leading healthcare executives, it was clear that this industry desperately needed a digital transformation to address the needs of patients and workers alike.
How is Hyro different?
There are three core reasons why enterprises are switching from intent-based chatbots, IVRs, and conversational AI to Hyro:
Firstly, as opposed to rigid intent-based chatbots and IVRs, which require thousands of examples (conversations/utterances) to generate a simple response, Hyro is both linguistics and knowledge-based, meaning that its conversational AI learns language first and then continuously layers skills on top of that understanding engine. This allows Hyro to offer usable value to customers up to 60x faster than intent-based competitors.
Moreover, as data is added or adjusted across websites, EMRs, databases, APIs, and other sources, Hyro automatically updates its knowledge graph so that the information provided to patients remains accurate. This process equips the platform with data captured from millions of patient interactions while requiring no maintenance from the customer.
Finally, digital health leaders utilizing Hyro have complete visibility into AI assistants' utterances and responses and can iterate their messaging accordingly, which is vital in an industry as sensitive as healthcare. This is in contrast to Large Language Models such as ChatGPT that represent non-transparent black boxes, often delivering wrong outputs—an obvious non-starter in a medical and clinical context.
What market does Hyro target and how big is it?
So far, Hyro has primarily focused on the healthcare industry ($1.4 Trillion Healthcare IT market) as we discovered that it is one of the sectors that could benefit most from such transformational technology, especially due to staffing shortages – 47% of healthcare workers plan to quit the industry by 2025, placing greater demand on excessively strained staff. Tools like automation and conversational AI can alleviate up to 85% of mundane tasks and allow healthcare workers to focus on their core responsibilities. Today most of Hyro's customers are mid-large healthcare providers, health systems, academic medical centers, and hospitals.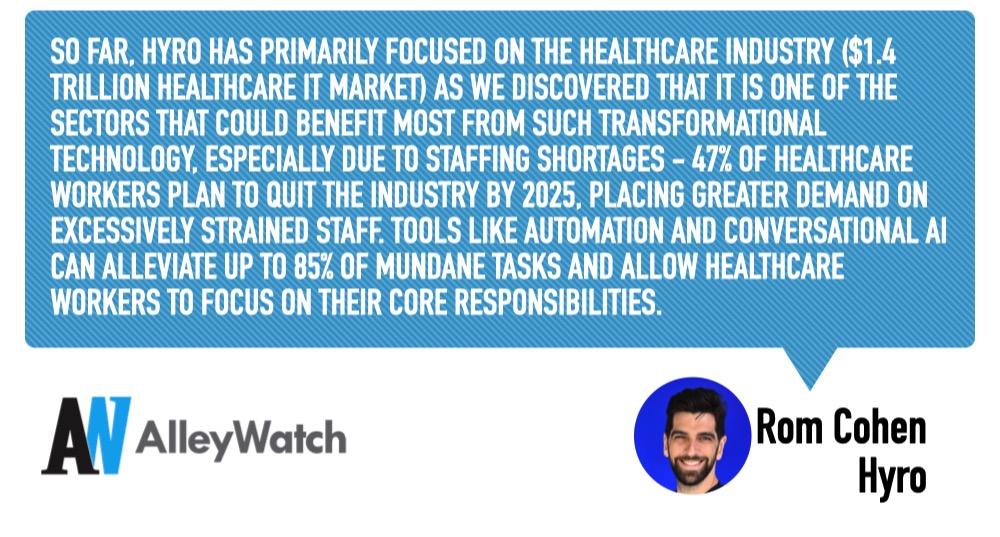 For a health system, using Hyro's technology comes with several clear, practical advantages: low total cost of ownership, ease of deployment and maintenance, and fast time-to-market since Hyro's platform is mostly plug-and-play and doesn't require effort and resources from the customer.
Hyro's technology is also applicable in other highly-regulated industries, and we are actively planning to broaden its scope to encompass new markets.
What's your business model?
With varying AI assistants available, we offer a monthly subscription model, which can be tailored to specific use cases (examples – scheduling, Rx management, etc.).
How are you preparing for a potential economic slowdown?
Fortunately, in our space, CIOs, CDOs, and CFOs recognize that solutions to bridge staffing shortages and combat burnout are must-haves, and we expect large health systems to continue showing increased demand for AI assistants to help mitigate those challenges. Generally, though, Hyro had always prioritized efficiency, even before it was necessary, so while we are targeting rapid growth, we also maintain a responsible burn rate and optimize for success with the current headcount and resources at our disposal.
What was the funding process like?
We were happy to be able to raise capital from both new and existing investors, justifying our unique approach to conversational AI—the real pivotal moment while fundraising was the explosion of ChatGPT. We'd already been implementing Large Language Models (LLMs) within our conversational stack, so it wasn't something entirely new or unexpected for us. But the market seemed taken aback by the commercial validation of generative AI. Investors took a few weeks to digest these new technologies fully, and many realized that Hyro's ability to explain AI outputs would be critical for highly-regulated industries as LLMs alone offer less reliability. That's when the phones started to ring even louder than before.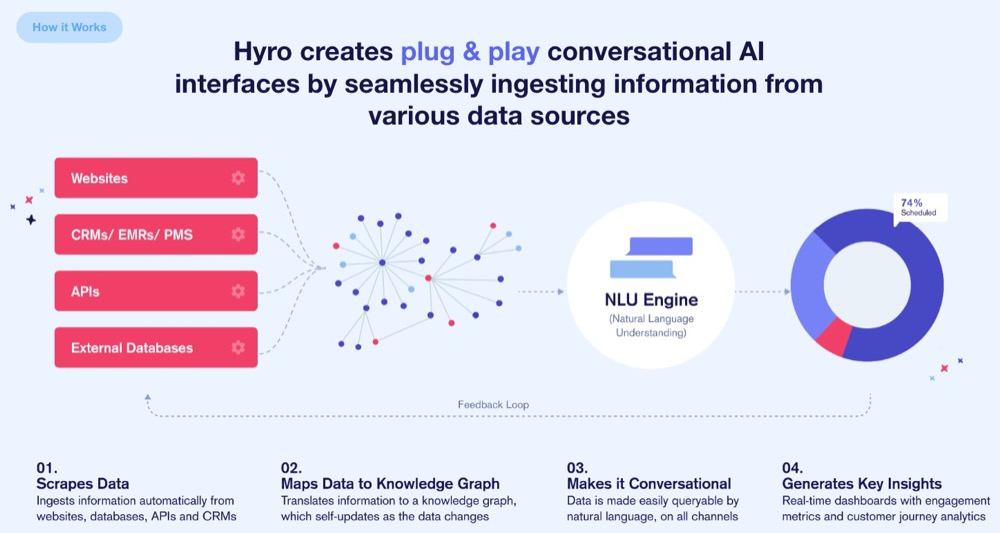 What are the biggest challenges that you faced while raising capital?
As we all know, it's a down market, so even with our revenue and logo growth at 100% YOY and strong demand for our product offering, it was challenging to finalize a $20M round. Efficiency played a significant role, and looking at 0% churn in healthcare, VCs understood that we have a sticky product with a huge upside for revenue through expansion. The other challenge was re-educating the investor community about our best-performing channel. We've now successfully presented ourselves as call center-focused and voice-first, but it required some effort to cease being tagged as a chat-centric company.
What factors about your business led your investors to write the check?
Traction, team, and trajectory. Investors loved our metrics, including net dollar retention, shortening the sales cycle, and our 0% churn in healthcare. Winning awards like Gartner Cool Vendor 2022 and CB Insights Digital Health 150 also gave us credibility in our relevant spaces. The X-factor was the people; ultimately, they're betting on us as a team to win out in conversational AI for healthcare and beyond.
What are the milestones you plan to achieve in the next six months?
We'll enhance our Conversational Intelligence platform, offering real-time alerts, upgrades, and enterprise benchmarking. On the backend, we will invest in capturing more granular data points that allow for more robust reporting of trending topics, missing information, and more, all to allow for optimization insights. Additionally, we will build out more in-depth integrations with key EMRs, CRMs, telephony systems, and more.
We've also already signed a few major strategic partnerships that'll be announced in the coming months.
And, of course, we'll continue to refine our natural language understanding rates to stay best-in-class in the conversational AI space.
What advice can you offer companies in New York that do not have a fresh injection of capital in the bank?
It really depends on the runway, but stay lean. Make sure your team is hungry, cut your swag budget in half, use organic content to drive traffic, and piggyback off larger insulated partners for tradeshows. Get creative. If you've benchmarked well and your product performs up to par, you should be able to onboard customers with fewer barriers to entry on their end and see solid revenue post-deployment assuming those metrics are reached.
It really depends on the runway, but stay lean. Make sure your team is hungry, cut your swag budget in half, use organic content to drive traffic, and piggyback off larger insulated partners for tradeshows. Get creative. If you've benchmarked well and your product performs up to par, you should be able to onboard customers with fewer barriers to entry on their end and see solid revenue post-deployment assuming those metrics are reached.
Where do you see the company going now over the near term?
Hyro will be doubling down on healthcare in the near future, increasing its scope to the payer and pharmaceutical space. Down the road, we  intend to allocate efforts and resources towards other highly-regulated industries like insurance, as these will also need explainable AI assistants to field repetitive calls and messages responsibly as workforce issues continue and call volumes increase.
What's your favorite restaurant in the city?
Real Kung Fu Little Steamed Buns Ramen, soup dumplings for the soul.
---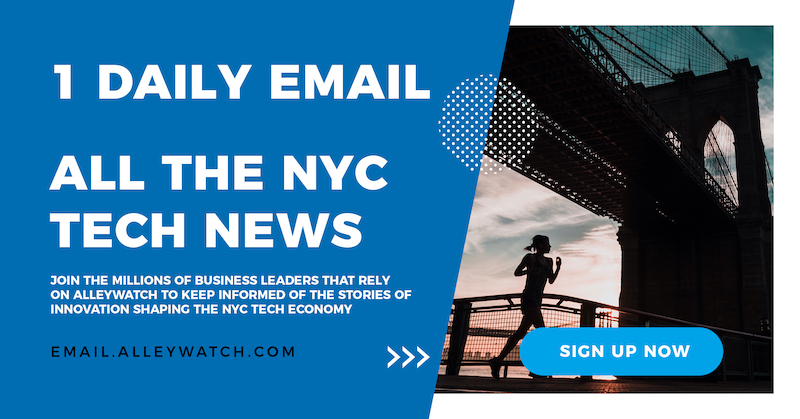 You are seconds away from signing up for the hottest list in Tech!
---