Approximately 140M births take place each year globally; every day 810 women die from preventable causes related to pregnancy.  Ensuring consistent access to maternal and newborn health through the continuum of pregnancy from pre-conception to post-partum is critical to improving outcomes.  Pomelo Care is a holistic, virtual health platform that provides expectant mothers with 24/7 access to value-based care for anything from nutrition to mental health concerns.  The multispecialty practice clinicians provide care for not only mothers but also infants when they are born, centralizing care rather than having patients navigate a disparate healthcare system through various providers.  While deaths from complications during pregnancy, childbirth, and the post-partum period have dropped ~40% over the last twenty years, there are still widespread inequalities across different demographic and socioeconomic profiles that the platform has the potential to remedy. Pomelo Care has partnered with leading academic medical centers, health plans, health systems, and employers to make high-quality care accessible to millions and to improve outcomes while reducing costs in an era where healthcare costs are spiraling out of control.  The platform serves patients in 44 states and is on track to provide access to over 2M individuals this year alone.
AlleyWatch caught up with Pomelo Care Founder and CEO Marta Bralic Kerns to learn more about the business, the company's strategic plans, latest round of funding, which brings the company's total funding raised to $33M, and much, much more…
Who were your investors and how much did you raise?
We raised $25M Series A funding this year, which follows our 2021 $8M Seed round. Andreessen Horowitz led both funding rounds, with additional participating investors including First Round Capital (who co-led the Seed round), SV Angel, Operator Partners, Allen & Company LLC and BoxGroup. They're joined by angel investors and healthcare industry leaders including Adam Boehler, Managing Partner of Rubicon Founders, Former Director of the Center for Medicare and Medicaid Innovation (CMMI), and Founder of Landmark Health and Puneet Singh, Former Chief Growth Officer, Diversified Business Group at Elevance.
Tell us about the product or service that Pomelo Care offers.
Pomelo Care is a virtual, multispecialty medical practice that uses a value-based care model to address underlying risk factors to improve maternal and newborn health. We provide 24/7 virtual care for patients from preconception until their baby turns one.
What inspired the start of Pomelo Care?
I am a mother of two. When I had my daughter, Mia, and son, Luka, I experienced a preeclampsia scare, emergency room visits, and a large-for-gestational-age baby. With only a few minutes a month with my OB/GYN, I faced these challenges with many more questions than answers. Millions of other women face similar and more daunting issues.
You don't have to look far to see the impact of the maternal health crisis in the U.S. Pregnancy complications are on the rise, with one in ten newborns starting their life in the NICU and cesarean births increasing 41% over the last two decades. The maternal mortality rate in the U.S. is more than three times the rate in most other high-income countries, with BIPOC women 2-3x more likely than white women to die from such complications. We started Pomelo to make evidence-based care that's proven to improve these outcomes accessible. Our mission is to help families have healthy pregnancies and healthy babies.
How is Pomelo Care different?
Pomelo's multispecialty team of expert clinicians cares for mothers and infants from preconception through pregnancy, birth, and one year postpartum.  Our team of OB/GYN, primary care, and pediatric clinicians, mental health therapists, social workers, dietitians, lactation consultants, and other experts provide holistic care for patients spanning everything from prenatal care to nutrition and lactation to mental health.
We offer a value-based virtual care model that pairs each patient with a personalized care team to comprehensively address maternal health inequities and the root causes of poor outcomes. We also use data to predict and proactively identify risk, provide holistic care leveraging evidence-based protocols and novel care programs and make 24/7 care accessible via phone, text and video.
What market does Pomelo Care target and how big is it?
The US spends $111B annually on maternal healthcare. We partner with national payers, several of the largest Medicaid managed care organizations in the country, employers, and leading academic medical centers who are on the front lines of the maternal health crisis.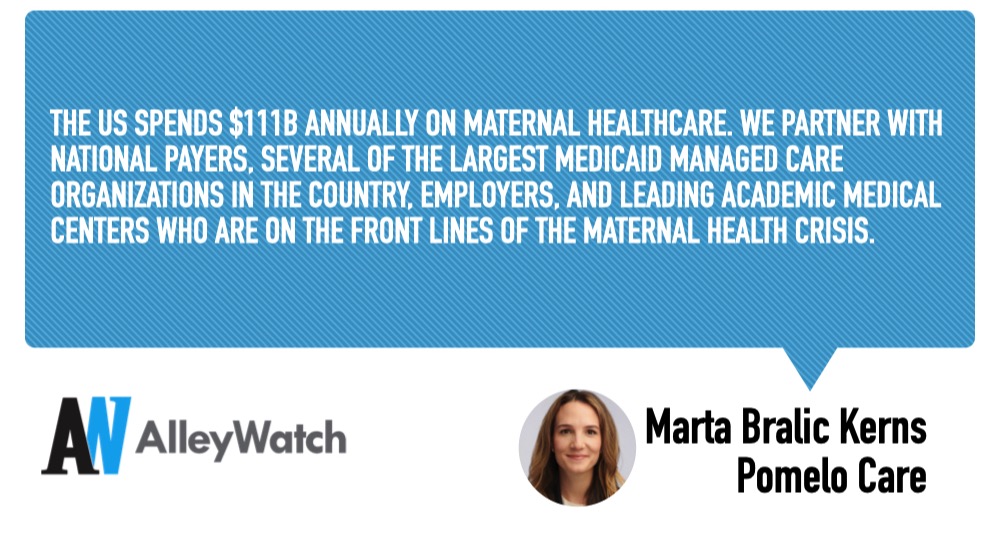 What's your business model?
Through our direct partnerships with payers, employers, and providers, we provide their members, employees, and patients our services at no additional cost to Pomelo patients.
How are you preparing for a potential economic slowdown?
We're thoughtfully investing in our team across functions – clinical, business, and technology – to achieve the growth we're projecting this year.
What was the funding process like?
As I mentioned earlier, we're thrilled to have closed our Series A this year with participation from our Seed and angel investors.
What are the biggest challenges that you faced while raising capital?
We found that what we've built and how we've partnered with payers, employers, and health systems really resonated with our existing investors, who were excited to lead the next round.
What factors about your business led your investors to write the check?
At Pomelo, we're focused on scaling value-based care that integrates with our existing healthcare infrastructure – OB/GYNs and health plans –  to provide a frictionless experience that drives better outcomes for our patients and reduces avoidable costs.
What are the milestones you plan to achieve in the next six months?
We're on track to cover 2 million lives by the end of this year.
What advice can you offer companies in New York that do not have a fresh injection of capital in the bank?
Focus clearly on the few things you need to prove for your business to work, and how quickly you can prove those things with the capital you already have.
Where do you see the company going now over the near term?
We know that the right care at the right time can dramatically improve outcomes for families. Everyone deserves access to high-quality care, regardless of their circumstances or health plan. Improving health outcomes is our north star.
We're focused on growing our health plan and employer partnerships to reach more patients. We're also investing in our team, clinical programs, and technology to improve outcomes for our patients at scale.
What's your favorite summer destination in and around the city?
We often hop on and off the New York City ferry to different parts of the city for fun during the summer. My kids love boats.
---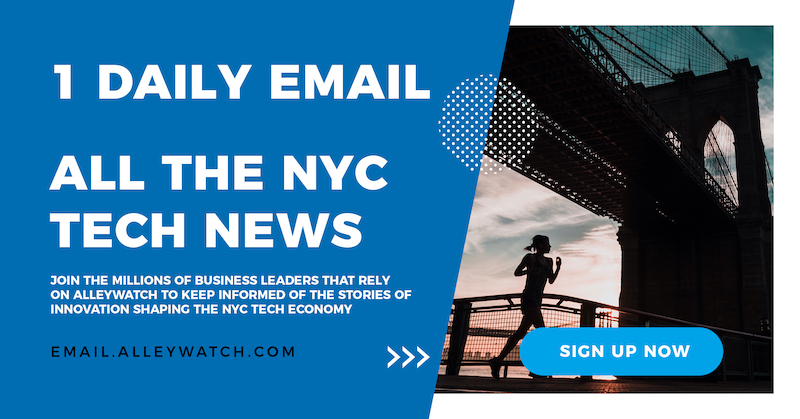 You are seconds away from signing up for the hottest list in Tech!
---