The latest venture capital, seed, pre-seed, and angel deals for NYC startups for 7/20/2023 featuring funding details for Uplift, GlobalComix, and much more. This page will be updated throughout the day to reflect any new fundings.
---
Uplift – $10.7M
Uplift, a virtual psychotherapy and psychiatry platform, has raised $10.7M in Series A funding led by Ballast Point Ventures. Founded by Danny McDermott and Kyle Talcott in 2020, Uplift has now raised a total of $18.7M in reported equity funding.
---
GlobalComix – $6.5M
GlobalComix, a free digital reading and distribution platform for comics and their creators, has raised $6.5M in Series A funding led by Point72 Ventures. Founded by Christopher Carter and Alessio Deiana in 2017, GlobalComix has now raised a total of $6.7M in reported equity funding.
---
The AlleyWatch audience is driving progress and innovation on a global scale. There are a number of options to reach this audience of the world's most innovative organizations and startups at scale including strategic brand placement, lead generation, and thought leadership in front of an audience that comprises the vast majority of key decision-makers in the NYC business community and beyond. Learn more about advertising to NYC Tech, at scale.
---
Skillit – $8.5M
Skillit, a recruiting platform for the construction industry, has raised $8.5M in additional funding led by Metaprop and Bow Capital. Founded by Fraser Patterson in 2021, Skillit has now raised a total of $13.6M in reported equity funding.
---
Whop – $17M
Whop, a digital product marketplace, has raised $17M in Series A funding from investors that include Insight Partners, Zinal Growth, Peter Thiel, Justin Mateen, Justin Kan, The Chainsmokers, Vivek Ranadive, David Blitzer, Josh Richards, Griffin Johnson, James Harden, Cory Levy, and Josh Browder. Founded by Cameron Zoub, Jack Sharkey, and Steven Schwartz in 2020, Whop has now raised a total of $18M in reported equity funding.
---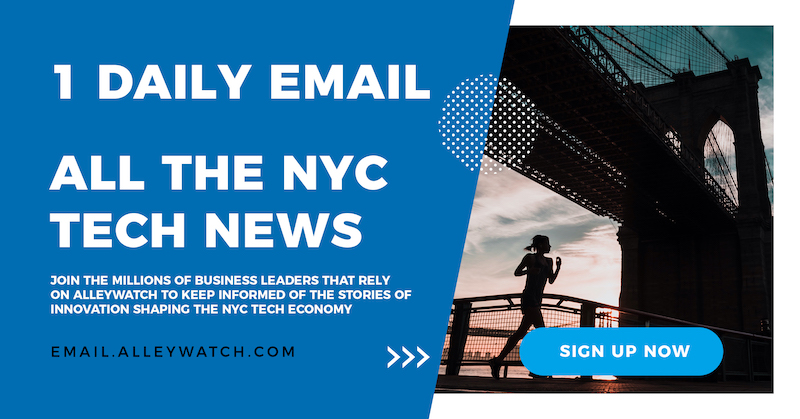 You are seconds away from signing up for the hottest list in NYC Tech!
---