The digital ad spend market is expected to reach $835B by 2026.  Online publishers are integrating more and more technology tacks to optimize and capture a portion of this revenue.  Aditude is an ad operations technology platform built specifically for online publishers.   The company has built a proprietary cloud-based header bidding system that allows publishers to monetize display and videos and more efficiently.  In addition, the company offers its own video player and hosting to optimize page performance, which is critical to boosting ad revenue and viewability.  The company up until now has been self-funded and grew an impressive 478% in 2021, followed by 650% growth in 2022.
AlleyWatch caught up with Aditude Founder and CEO Jared Siegal to learn more about the business, the company's strategic plans, recent round of funding, and much, much more…
Who were your investors and how much did you raise?
We raised a $15M Series A investment from Volition Capital, a Boston-based growth equity firm. Since 2010, Volition has invested in and/or provided sub-advisory advice to more than 40 companies across the Software/SaaS, tech-enabled services, Internet applications, and Consumer sectors.
Tell us about the product or service that Aditude offers.
Aditude provides several solutions for online publishers that are seeking to scale their ad revenues and websites. These include a cloud wrapper solution, page layout creation tool, customizable video player for video ads, and cloud hosting to increase ad and page speed.
What inspired the start of Aditude?

I started out as a consultant and built a business as basically a middleman between publishers and ad operations companies. What inspired me to transition from consulting and start Aditude was that I saw an untapped opportunity to build a better technology solution that eliminated all of the ad ops confusion for publishers.
How is Aditude different?
Legacy managed ad ops solutions emphasize demand-side relationships and rely on revenue share models. Aditude differentiates itself with customized technology to drive performance and transparent pricing that is value-aligned with publishers.
What market does Aditude target and how big is it?
Aditude's target customers includes large online publishers serving ads, and the market is global. The programmatic advertising market alone is expected to reach $1 trillion in 2024. While the online ad market has matured over the years, little innovation has occurred in pricing models, header bidding solutions, or technical support for publishers.
What's your business model?
The business model for Aditude is a SaaS subscription model for publishers that manage their own demand-side, or rev share on ads served for publishers where Aditude manages demand.
How are you preparing for a potential economic slowdown?
Our pricing model is for the most part agnostic to current market conditions and provides benefits to publishers during economic surges or slowdowns.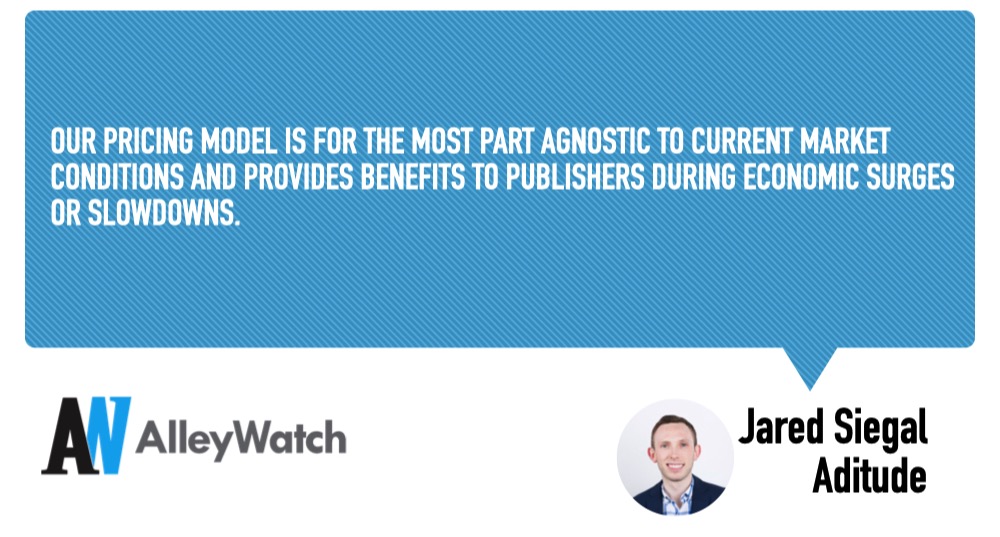 What was the funding process like?
Fairly simple. Our offering and value is clear, and our numbers speak for themselves. Preparing our financials, decks, etc. took the most time. Once we had that, we were off to the races.
What are the biggest challenges that you faced while raising capital?
The biggest challenges were making the decisions internally to raise capital in the first place and justifying why now was the right time to do so. Once we got over those humps, the process was smooth sailing.
What factors about your business led your investors to write the check?
Growth rate, proprietary tech, the market opportunity, and the passion of the team. Aditude experienced 478% growth in 2021 and 650% growth in 2022 over a three-year span.
What are the milestones you plan to achieve in the next six months?
We plan to scale the team by up to 50%, do a big marketing blitz to drive more awareness, and finalize the roll out of new products, including solutions centered around publisher UI and analytics.
What advice can you offer companies in New York that do not have a fresh injection of capital in the bank?
Focus on business models that ensure profitability and don't need cash inflows. Also, only hire and invest when financially necessary. Running a lean business is nothing to overlook.
Where do you see the company going now over the near term?
Continue our marketing and sales blitz to grow the business at an even faster rate, possibly make acquisitions, and invest in new markets.
What's your favorite summer destination in and around the city?
My wife and I spend a lot of time in Southampton. We love spending a day relaxing on Cooper's Beach.
---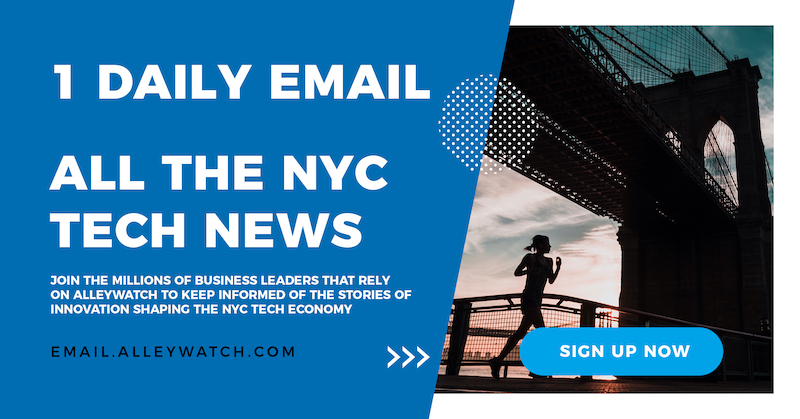 You are seconds away from signing up for the hottest list in Tech!
---