There are over 16B mobile devices in use globally or two devices per person on the planet.  As the world becomes increasingly remote, protecting these devices from compromising sensitive information stored and transmitted from these devices is critical.  iVerify is a mobile security platform that proactively looks for mercenary spyware. Highly sophisticated mobile malware has emerged and mobile devices once thought to be free from risk are now increasingly targets for cyberattacks.  iVerify offers a consumer app on iOS to keep retailer users safe and a more sophisticated enterprise version that not only provides leading protection but also management tools that provide visibility on all devices being used at an organization.
AlleyWatch caught up with iVerify Cofounder and CEO Danny Rogers to learn more about the business, the company's strategic plans, recent round of funding, and much, much more…
Who were your investors and how much did you raise?
$4M Seed round led by Mischief Ventures with participation from Alt Capital, Box Group, Mantis Venture Capital, and Parameter Ventures.
Tell us about the product or service that iVerify offers.
iVerify currently offers 2 products, an iOS mobile app for consumers and an enterprise version for businesses on iOS and Android.
The iVerify consumer app looks for mercenary spyware, checks for secure configuration settings and software patches, and includes step-by-step security guides to walk users through the often tricky steps required to add additional protection to their iPhone.
iVerify's enterprise product includes all the features of the consumer app, plus a dashboard to give security teams real-time visibility into the security posture of their mobile fleet, including whether threats have been detected, whether employees have enabled biometric and PIN lock, and whether users need to update their operating systems.
What inspired the start of iVerify?
iVerify started as an internal project at security research firm Trail of Bits in order to confirm whether their own mobile phones were compromised with spyware. It's now an independent company and the first mobile threat-hunting company focused on countering the emerging mobile spyware threat.
Not long ago, expensive and highly sophisticated mobile malware was the exclusive domain of only the few most elite cyber threat actors. Unless you were the most notorious international terrorist or fugitive cartel boss, you could generally consider your mobile phone secure out of the box.
No more. Today mercenary spyware has gone "down market," and become much more ubiquitous. This means that the universe of potential victims has expanded in kind – from frontline human rights activists and investigative journalists to global business leaders – yet the solutions designed to protect our mobile devices haven't kept pace with this growing threat.
What's more, the speed and impact of mercenary spyware infiltration is alarming. Forensic tools are limited, and researchers are not necessarily equipped to rapidly discover and alert targets that their device has been compromised in a timely manner. Yet when it comes to mercenary spyware infiltrating a mobile phone, where our most intimate and valuable information is kept, time is of the essence.
How is iVerify different?
iVerify believes users shouldn't have to sacrifice privacy for security. Our enterprise product is the only solution that provides fleet-wide iOS and Android security telemetry without requiring a management profile on the device. This means employees can keep their personal data private, and still ensure their devices are secure from advanced spyware.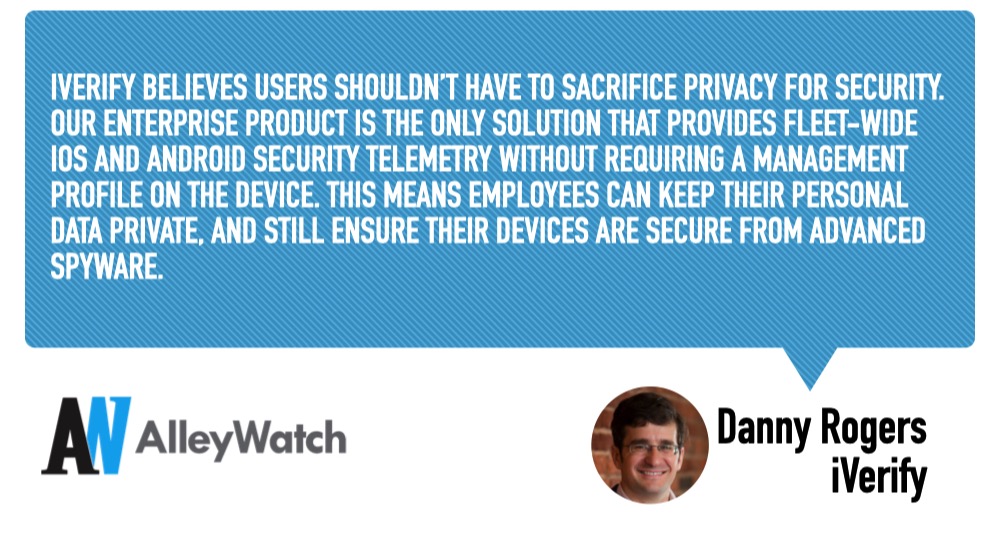 What market does iVerify target and how big is it?
Consumer and enterprise mobile security, $100B.
What's your business model?
Consumers can subscribe to use the mobile app for iOS.
Enterprise customers should contact us about available service plans.
What are the milestones you plan to achieve in the next six months?
We're growing our engineering team to accelerate product development for enterprise customers.
Where do you see the company going now over the near term?
In the short term, we're focused on expanding capabilities for enterprise customers, as well as scaling our mobile forensics collection and processing capabilities.
---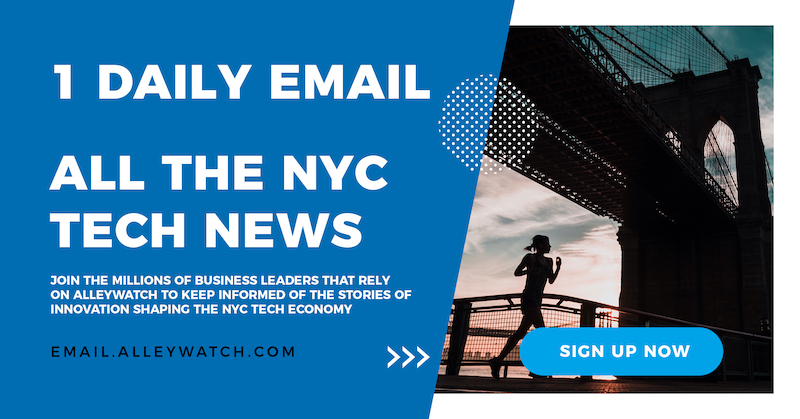 You are seconds away from signing up for the hottest list in Tech!
---