The latest venture capital, seed, pre-seed, and angel deals for NYC startups for 9/18/2023 featuring funding details for Moment, Roam, and much more. This page will be updated throughout the day to reflect any new fundings.
---
Moment – $17M
Moment, a fixed income infrastructure platform, has raised $17M in Series A funding from investors that include Andreessen Horowitz, Venrock, Neo, Contrary, and Henry Kravis. Founded by Dean Hathout and Dylan Parker in 2022, Moment has now raised a total of $20M in reported equity funding.
---
The AlleyWatch audience is driving progress and innovation on a global scale. There are a number of options to reach this audience of the world's most innovative organizations and startups at scale including strategic brand placement, lead generation, and thought leadership in front of an audience that comprises the vast majority of key decision-makers in the NYC business community and beyond. Learn more about advertising to NYC Tech, at scale.
---
Roam – $1.25M
Roam, a platform for purchasing a home with an assumable low-rate mortgage to bring down ownership costs, has raised $1.25M in Seed funding led by Founders Fund. Roam was founded by Raunaq Singh in 2023.
---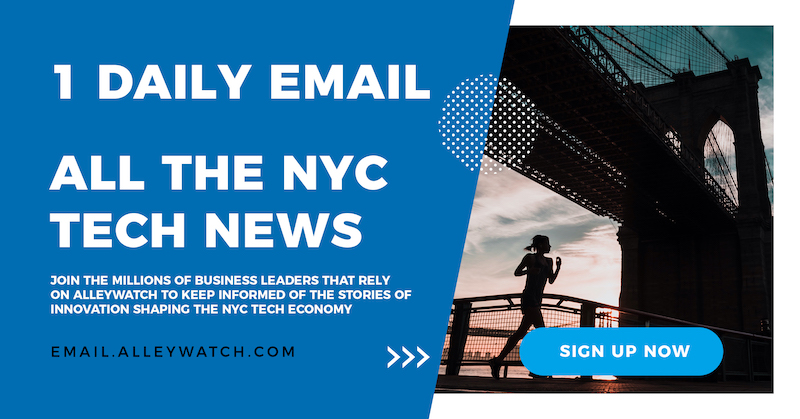 You are seconds away from signing up for the hottest list in NYC Tech!
---
Windmill – $7.55M
Windmill, a direct-to-consumer provider of air conditioners, has raised $7.55M in funding according to a recent SEC filing. The filing indicates that the total offering is for $9.25M and there were twenty-one investors in this close. Founded by Danny Mayer, Michael Mayer, and Ryan Figlia in 2018, Windmill has now raised a total of $12.5M in reported equity funding.
---