Everyone loves a good deal! Off-price retailers sell branded or designer merchandise at significantly lower prices than full-price offerings and typically feature fashion-oriented or household items.  Yaysay is bringing the discounts of off-price retailers to consumers directly to their phones with its gamified shopping app.  The app, available on iOS, creates a tailored shopping experience using AI to curate a personalized feed of items available at deep discounts.  The deals are only offered for 5 minutes, encouraging consumers to complete the transaction, minimizing the chance of cart abandonment, while allowing brands to dispose of overstock inventory quickly and seamlessly as Yaysay purchases and takes responsibility for the inventory.   Only 3% of the $100B per year off-size market is presently online and the app, founded by retail experts from Casper, Gilt, and Stitch Fix, seeks to bridge consumers with the brands they love at prices they can afford.  The app is in public beta with a waitlist to join and features premium brands like Acne, ALC, Chloe, Isabel Marant, Ganni, Loewe, and Vince.
AlleyWatch caught up with Yaysay CEO Lindsay Ferstandig and Chairman Philip Krim to learn more about the business, the company's strategic plans, latest round of funding, and much, much more…
Who were your investors and how much did you raise?
We raised $10.3M across two phases of investment. We raised $2.3M in a Pre-Seed round that had investors including A* Capital, Shrug Capital, Afore Capital, Raven One Ventures, Montauk Ventures, Red Antler, and others. And we raised $8M in a Seed round that was led by Lightspeed Ventures and included additional participation by most of the Pre-Seed investors.
Tell us about the product or service that Yaysay offers.
Yaysay is a digital shopping app currently only available on iOS and exclusively offers brand-new items from well-known brands at deep discounts.  Yaysay is a completely personalized experience – centered on an AI-powered personalized daily feed.  This enables a highly relevant experience, where customers are served the right styles at the right prices to unlock the "win" for the customer, when they discover something unbelievably perfect, at a price that is too good to be true. Those items are presented to users on a limited basis (think less than 100 items per day) and a completely new set of items are available to explore each day in the customized shopping feed.  There is no incentive to abandon your cart with Yaysay – you either grab an item when you see it, or it is gone forever.
What inspired the start of Yaysay?
We started working on Yaysay because we recognized how massive the off-priced retail category was, how much fun it can be when shopping offline, and how no one had cracked the code on how to bring it online. TJ Maxx is one of the largest, most successful retailers in our country and we have been so impressed with how they have grown their business. Using AI and other technologies developed over the last few years, it is now finally possible to recreate that unique treasure hunt experience online for the first time.
How is Yaysay different?
Yaysay is a first-of-its-kind shopping app. We are only focused on new items from great, well-known brands that we are able to buy at deep discounts, and we present those items to our users in a fun, gamified, limited basis. No more endless scrolling and search-based shopping. Our AI selects a limited number of items per user per day, and our users have to buy the items before others do. Everything we buy has very limited quantities because of the deep discounts we secure. All of this creates a digital shopping treasure hunt unlike anything before.  We believe shopping should be fun, not just functional, and have drawn inspiration from social media, dating apps and games – the apps that consumers love to use and engage with frequently – to build a new mobile shopping experience that feels like a daily, bite-sized treat.
What market does Yaysay target and how big is it? 
Yaysay targets the off-price retail segment,  a huge market that moves over $450B in revenue globally each year.  The market is over $100B in the US alone, but less than 3% of those sales happen online today.  We see huge white space to bring off-price shopping online.
What's your business model?
Old fashion business model of selling items we buy from our brand partners. We own the inventory you see, and we are the merchant.
How are you preparing for a potential economic slowdown?
Economic uncertainty is causing consumers to seek out discount opportunities in areas like apparel. Off-price retail is an anti-cyclical and recession-resilient category. We believe we are launching the business at the perfect time to capitalize on a potential economic slowdown.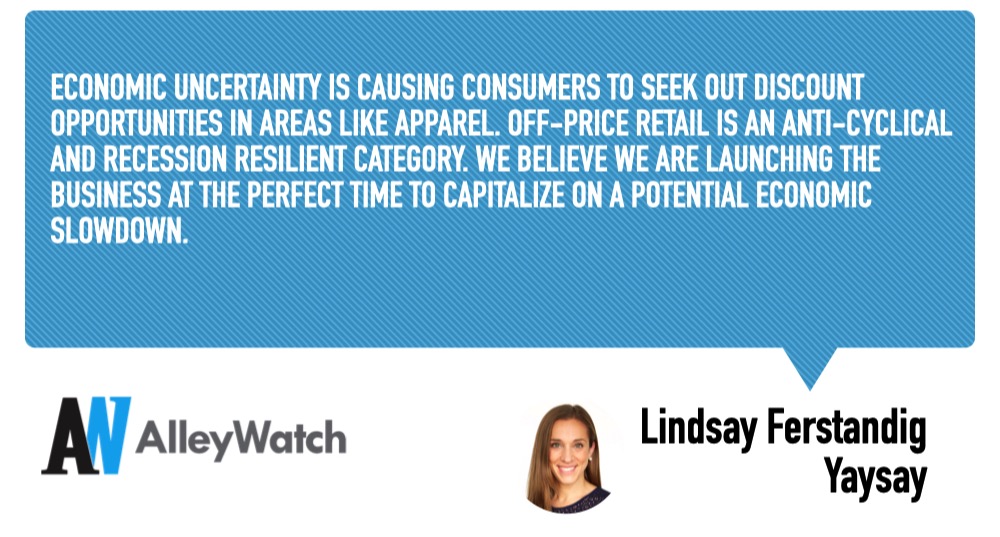 What was the funding process like?
We are incredibly thankful for our investors who share our belief that shopping needs to be more fun again and that an AI-fueled personalized, gamified shopping experience can successfully bring the thrill of off-price shopping online.
What are the biggest challenges that you faced while raising capital?
While not all investors are excited about our space, we are thrilled to have found partners who share our belief that there is a massive white space in the market and an opportunity to deliver a hugely successful business if we crack the code on bringing the thrill of off-price shopping to mobile shopping.
What factors about your business led your investors to write the check?
Our investors share our enthusiasm for the huge segment of the retail market we are playing in, coupled with the surprising lack of e-commerce players in the space.  We collectively believe that a new and novel mobile shopping experience that uses AI and gamification to make shopping feel like a game can crack the code to bring huge success in this space.  Coupled with the recession-resilient nature of off-price and the current macro conditions, we believe that the time is now to bring innovation to the category.
What are the milestones you plan to achieve in the next six months? 
We launched our beta on 9/27 and are thrilled to expand the pool of customers we are serving.  We have tons of ideas on how to continue to build upon the MVP experience to make shopping on Yaysay even more fun and addicting.
What advice can you offer companies in New York that do not have a fresh injection of capital in the bank?
Listen to your customer, maintain your focus, stay scrappy, and move quickly.
Where do you see the company going now over the near term?
We are thrilled to have launched our beta on 9/27 and are focused on continuing to build an even more fun and addicting app experience and continue to onboard even more of the most covetable fashion brands to our platform.
What's your favorite fall destination in and around the city?
We love Central Park in the fall – enjoying the crisp air and the leaves starting to turn.
---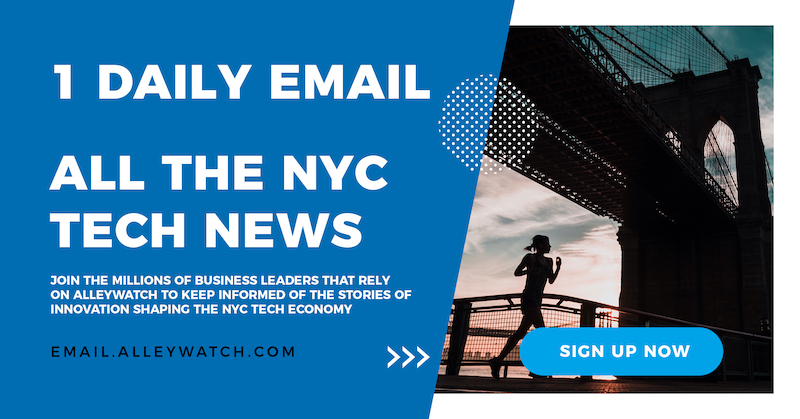 You are seconds away from signing up for the hottest list in Tech!
---