Business development is a critical aspect of any company's growth and booking high-quality meetings is crucial to nurturing and developing prospects. However, for many organizations, developing internal business development teams isn't always feasible based on cost and stage.  Glencoco is a B2B sales marketplace that connects enterprise companies with vetted business development professionals who are incentivized to schedule meetings, allowing companies to scale up their business development efforts without significant cost.  Companies specify what they are willing to pay for a meeting and with whom and contractors on the platform can fill the demand on a compensated basis.  The contractors are given a set of sales productivity tools including a phone dialer, scheduling infrastructure, analytics tools, and sales training material to ensure they can maximize chances for success while remaining consistent with a company's protocols and guidelines.  Glencoco retains 30% of the booking fee for every meeting set up on the platform.
AlleyWatch caught up with Glencoco CEO Ingwon Chae to learn more about the business, the company's strategic plans, recent round of funding, and much, much more…
Who were your investors and how much did you raise?
Felicis Ventures and Crossbeam.vc were our 2 co-leads, with participation from Soma Capital, Gold House Ventures, L2 Ventures, and angels/advisors from BOND Capital, Stripe, and Roblox.
Tell us about the product or service that Glencoco offers.
We're a B2B sales marketplace. Businesses can list themselves on our platform and specify a price per meeting they're willing to pay, and people can sign up as contractors on our platform to see visible campaigns and set up meetings for pay. We've built dialing, training, and calendar scheduling infrastructure into our marketplace.
What inspired the start of Glencoco?
The average tenure for a SDR/BDR (Sales/Business Development Rep) at a B2B company is typically 6-12 months. So it's a high turnover/churn department which incurs shadow costs for both sides. Yet, there are millions of BD professionals who could be performing work easily for multiple companies.
How is Glencoco different?
Most outsourced business development agencies will charge expensive monthly retainers (typically 5-10k per month) with no guarantee of performance. With Glencoco, you can turn fixed headcount or agency costs with variable outcomes into variable costs with fixed outcomes.
What market does Glencoco target and how big is it?
On the business side of the marketplace, any B2B company looking to sell products or services to other businesses. On the individual side, anyone looking to earn flexibly, remotely, from home, using our app, on behalf of companies on our platform.
What's your business model?
Glencoco takes a standardized 30% take rate of every qualified meeting that's passed through our platform.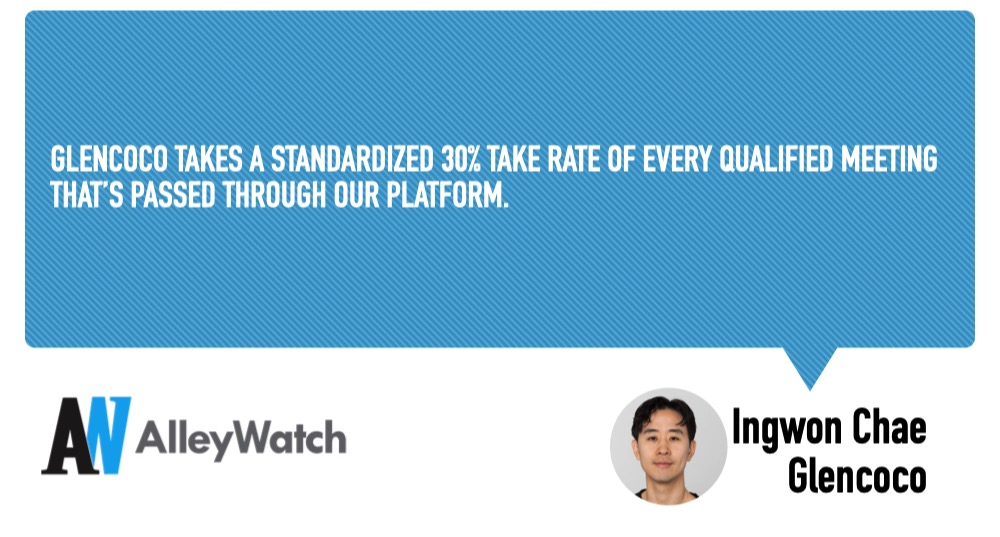 How are you preparing for a potential economic slowdown?
Keeping our burn in check and providing opportunities for businesses and people to leverage our platform given the challenges companies face in increasing headcount.
What was the funding process like?
Putting on makeup and a smile and having a lot of zoom calls with prospective investors.
What are the biggest challenges that you faced while raising capital?
A lot of No's from investors.
What factors about your business led your investors to write the check?
Founding team; big TAM; interesting business model.
What are the milestones you plan to achieve in the next six months?
$3M in ARR.
What advice can you offer companies in New York that do not have a fresh injection of capital in the bank?
Stay scrappy and light and focus relentlessly on solving customer problems.
Where do you see the company going now over the near term?
Continuing to scale up both sides of the marketplace.
What's your favorite fall destination in and around the city?
Upstate in Hudson! Beautiful foliage and great restaurants and hotels.
---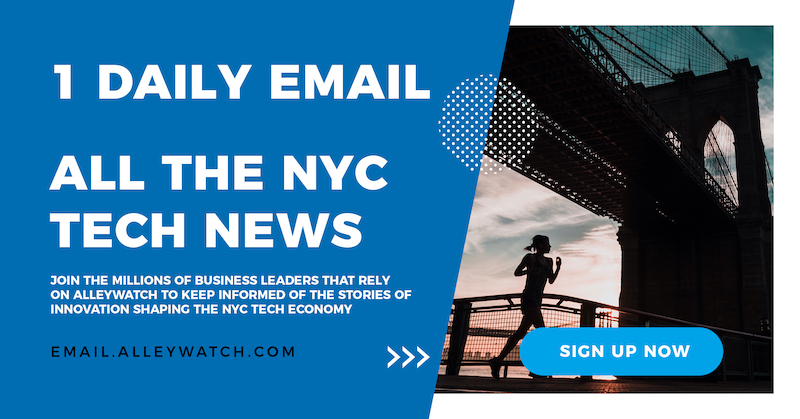 You are seconds away from signing up for the hottest list in NYC Tech!
---