Medical imaging has a profound impact on public health and can potentially reduce up to 70-80% of diagnostic problems.  However, getting timely access to imaging services is a bottleneck in our healthcare system that often leads to patients not seeking the services they need and ultimately in poorer patient outcomes.  Medmo makes medical imaging accessible through its marketplace platform.  The company partners with hundreds of local high-quality diagnostic centers that provide MRIs, CT scans, PET scans, mammograms, ultrasounds, etc. at negotiated favorable rates. For physicians, there tends to be a sharp drop off in patient engagement when an order for a scan is prescribed as the patient is now tasked with navigating the complex healthcare system in order to get an appointment for services. Doctors' offices do often help in securing appointments but this creates an additional time-consuming administrative burden for them.  Medmo makes the process more seamless both for patients and providers to ensure that patient outcomes are improved and continuity in care is preserved through its network of vetted diagnostic providers who also benefit from an increase in patient volume.  The company offers nationwide support, working across the healthcare spectrum working with providers ranging from primary care providers to large healthcare systems.
AlleyWatch caught up with Medmo CEO and Cofounder Lucas Takahashi to learn more about the business, the company's strategic plans, latest round of funding, and much, much more…
Who were your investors and how much did you raise?
We announced $9M of recent funding led by Lerer Hippeau, alongside existing investors Jerusalem Venture Partners (JVP) and C2 Ventures.  In addition, an array of notable angel investors participated, including Elliot Cohen, founder of PillPack (acquired by Amazon), and Klara (acquired by ModMed) Cofounders Simon Bolz and Dr. Simon Lorenz.
Tell us about the product or service that Medmo offers.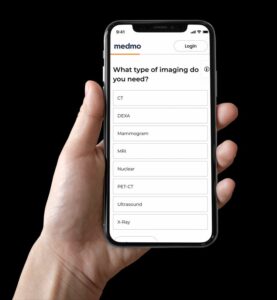 Medmo is a medical imaging technology company that empowers patients and providers to conveniently access high-quality medical imaging appointments which traditionally is complex and difficult to navigate.   Patients can access high-quality in-network appointments faster, at lower costs, while providers gain transparency to patient care journeys with lower administrative burden.  All of this leads to better patient outcomes and continued delivery of care.
How is Medmo different?
Medmo deploys solutions for patients, providers, and imaging centers, with an emphasis of putting the patient first, and is tailored to provide a convenient and easy-to-use experience. Our platform focuses on driving efficiency within the entire ecosystem of medical imaging whereas a lot of investment is going into advancement into the diagnostic equipment itself.
What market does Medmo target and how big is it?
Over $100B is spent on medical imaging in the U.S. each year and growing.
How are you preparing for a potential economic slowdown?
From a product offering perspective, we're in the business of helping patients and providers save on costs, so demand for our service increases.   Medical imaging is a fundamental piece of healthcare and continues even if there is an economic slowdown.
What was the funding process like?
Our approach has always been to meet investors early, it's a great way to build a relationship and let investors see the business achieve milestones leading up to the next capital raise.
---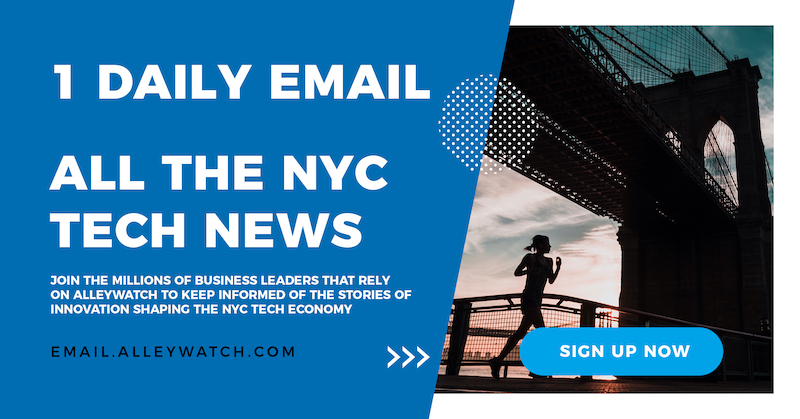 You are seconds away from signing up for the hottest list in NYC Tech!
---