The latest venture capital, seed, pre-seed, and angel deals for NYC startups for 11/20/2023 featuring funding details for Medmo, Scalestack, and much more. This page will be updated throughout the day to reflect any new fundings.
---
Medmo – $9M
Medmo, a marketplace for affordable medical imaging services, has raised $9M in Venture funding led by Lerer Hippeau. Medmo was founded by Christopher Kelly and Lucas Takahashi in 2017. AlleyWatch broke the news in an exclusive covering the round and much more – Medmo Raises $9M to Make Medical Imaging Services Accessible to the Masses
---
The data removal process can take over 300 hours for the average consumer if done manually and this doesn't even ensure that your data will be wiped for very long. Many data brokers will simply add an individual's personal information to their database again after the initial data removal. Incogni automates the entire data removal process, saving customers hundreds of hours and it costs less than $7 a month with our exclusive offer.
---
Scalestack – $1M
Scalestack, an AI-powered data enrichment platform for sales teams, has raised $1M in Venture funding from investors that include Forum Ventures, Flyer One Ventures, Ripple Ventures, and Founders Network Fund. Scalestack was founded by Alessandro Prioni and Elio Narciso in 2021.
---
The AlleyWatch audience is driving progress and innovation on a global scale. There are a number of options to reach this audience of the world's most innovative organizations and startups at scale including strategic brand placement, lead generation, and thought leadership in front of an audience that comprises the vast majority of key decision-makers in the NYC business community and beyond. Learn more about advertising to NYC Tech, at scale.
---
Glencoco – $3M
Glencoco, a marketplace for business development professionals to generate leads for B2B businesses, has raised $3M in Venture funding from investors that include Felicis, Soma Capital, Liquid 2 Ventures, Crossbeam Venture Partners, Gold House Ventures, and Browder Capital. Glencoco was founded by Ingwon Chae, Javier Carrillo, and Jason Bao in 2022.
---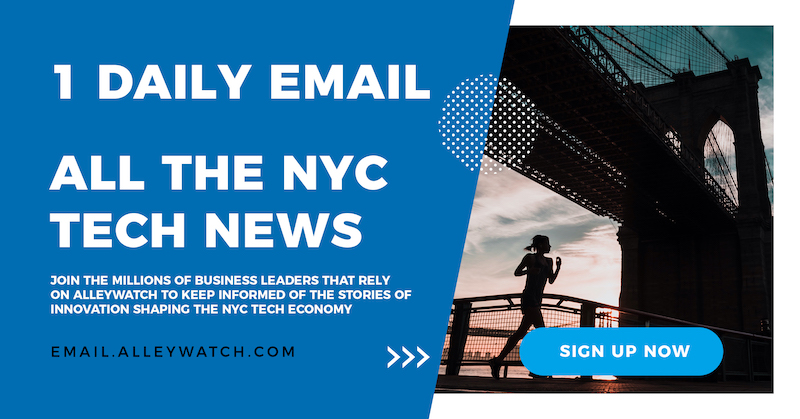 You are seconds away from signing up for the hottest list in NYC Tech!
---