While electric vehicles and their batteries are now starting to offer impressive ranges equivalent to gas-powered vehicles, there are a number of additional considerations for electric vehicles such as the location of chargers, the time it will take to charge, and the differing costs associated with charging at various times.  For fleet operators that are introducing electric vehicles to their fleets, these considerations are exacerbated.  As a result, energy optimization services are being introduced through integrated software to allow fleets to fully take advantage of the cost benefits associated with converting to EV fleets.  Ampcontrol is an AI-powered fleet management platform for fleet operators with electric vehicles.  The company's software connects to charging hardware and the vehicles to provide real-time visibility for operators from a holistic standpoint empowering operators with automated insight on things like hardware utilization, charging, energy costs optimization, load management, and smart notifications while ensuring vehicles are available for use and fully charged when needed. Launched in 2019, Ampcontrol is currently working with over twenty fleet operators including NYC-based Revel, which has been able to save up to 45% per month in energy costs by using the platform.
AlleyWatch caught up with Ampcontrol Founder and CEO Joachim Lohse to learn more about the business, the company's strategic plans, latest round of funding, which brings the company's total funding raised to $14.1M, and much, much more…
Who were your investors and how much did you raise?
Series A ($10M): The Westly Group, AngelPad, and Lorimer Ventures.
Tell us about the product or service that Ampcontrol offers.
Ampcontrol is a leading AI-powered software solution for fleet operators. Fleet operators currently face critical challenges when switching from internal combustion engines to electric vehicles. Some of these problems include high energy costs, low charger reliability, and late departure of vehicles. Since 2019, more than 20 fleet operators across the US, Europe, Latin America, and Africa use Ampcontrol's software to ensure on-time departures, maintain low energy costs, and reduce EV charger downtime.
What inspired the start of Ampcontrol?
I worked as a consultant at PwC with energy companies and utilities. During this work, I identified that the EV market was beginning to evolve. However, software systems were not intelligent enough to manage the large number of chargers in the electric grid.
How is Ampcontrol different?
Ampcontrol's software connects to the EV charging hardware and vehicles to make real-time decisions and provide detailed monitoring tools to fleet operators. Ampcontrol offers 24/7 hardware monitoring, OCPP charger communication, fleet management, dynamic load management, V2G integrations, alerts & notification system, and more. The software has a best-in-class uptime of 99.995%, which makes it the most reliable software system in the market for EV fleet charging. Fleet operators also benefit from Ampcontrol's vehicle telematics integrations with partners such as Geotab.
Ampcontrol has been working on AI-powered software for electric vehicles since 2019 and became a through-leader in energy management for EVs.
What market does Ampcontrol target and how big is it?
Global EV fleet charging market.
What's your business model?
SaaS license model.
How are you preparing for a potential economic slowdown?
At the moment the market is rather accelerating, in part due to companies and governments have made large commitments to reduce CO2 emissions. Additionally, the government is making funding available to fleet operators.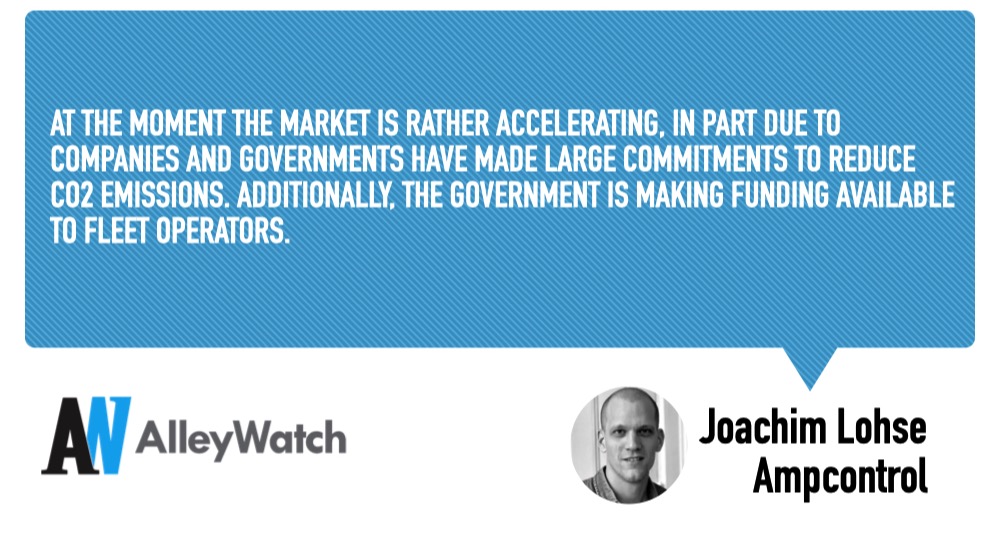 What factors about your business led your investors to write the check?
We are grateful to have strong customer tracking and work hard to uphold a positive market reputation. The product has been deployed since 2019.
What are the milestones you plan to achieve in the next six months?
We are expanding to new geographic areas and launching new products to make charging more reliable.
What advice can you offer companies in New York that do not have a fresh injection of capital in the bank?
I would recommend focusing on your core business and doing this really well – even if it's a niche market. Become the best in what you do, and don't try to expand too quickly into new services. This helps keep your runway long.
Where do you see the company going now over the near term?
We're building a great team and love working with our customers. These company values will prove to be even more important as we grow.
What's your favorite summer destination in and around the city?
I enjoy going to Central Park for short trips, and Hudson Valley for longer trips.
---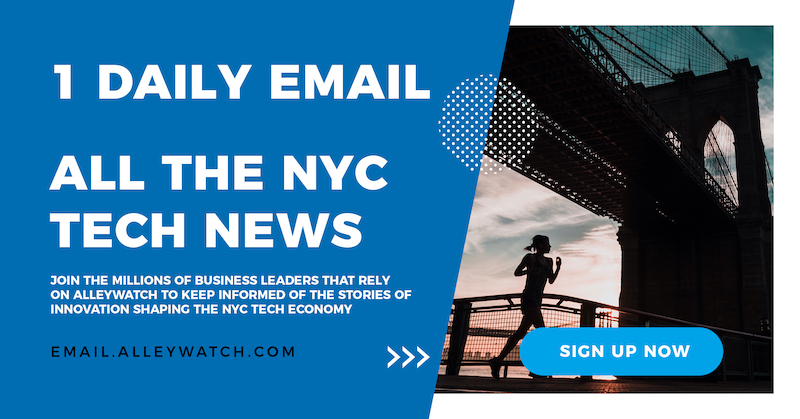 You are seconds away from signing up for the hottest list in Tech!
---